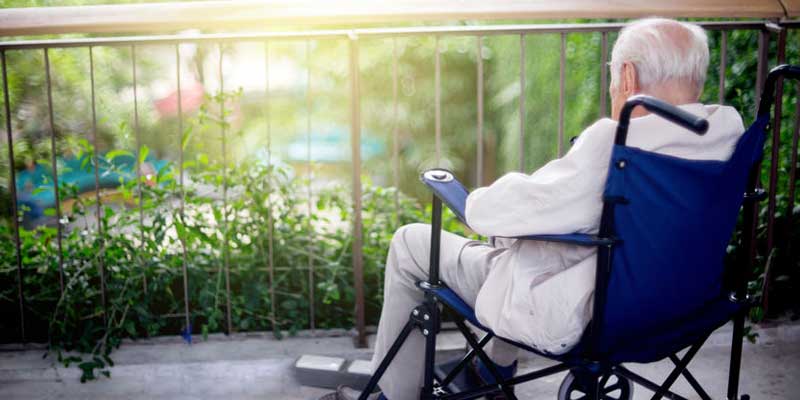 Though this may sound pithy, it is true that old people are like children. And sometimes, the older they get, the more child-like and/or childish they become. While this can be endearing at times, it can also be very frustrating and annoying. Not to mention, difficult to manage.
If you feel that your elder loved one is behaving badly, ask yourself this question.
Is this completely new, surprising behaviour or is this their usual inherent traits getting magnified a bit (or a lot)?
If you feel that there is a sudden and drastic change in the personality of the person, then this could be a symptom of dementia. Seek professional help. Take the loved one to a neurologist and have a proper assessment done.
Dementia is a generic term for decline in mental ability of a person. It is not a specific disease. Alzheimer's is one of the common forms of dementia among elders. Dementia results in a loss of ability to perform even routine tasks properly and the person suffering from this may become frustrated and angry at their own inability which can then manifest itself in the form of bad behaviour.
If on the other hand, the traits exhibited have always been inherent in the person, except that it is coming to the fore more often and more forcefully, then it could be due to other factors.
In both cases, a lot of patience, tolerance, love and care are needed. Here are few tips for handling such situations:
1.Try and identify the cause(s) for their frustration.
2. Help them in tasks they are having difficulty with.
3. Where possible assist them in finding ways by which they can remain independent, rather than taking up those tasks yourself. For example,
– If they are constantly forgetting things, get them a board on which they can write things they need to remember and allow them to use it to supplement their memory.
-If they are forgetting dates and seasons, get them a big calendar that they can refer to regularly.
-Sometimes they are misplacing things, help declutter their living environment and designate places for the things they misplace. For example, a decorative and distinct keyholder can ensure that they hang all the keys there. A spectacle stand kept within ready reach can help them remember to leave their specs in the same place most of the time.
-If they are getting lost, buy them a wearable GPS tracker. This may not help them but will help you ensure that they don't wander away and get lost.
If they are abusive or physically threatening, then get them to sit down and explain why such behaviour is disturbing to you and ask them how you can make them happier. If that does not work, you can switch to expressing your displeasure at being abused and take certain actions to ensure that they get the message that you will not tolerate bad behaviour. For example, you can move out of the room saying "I am not going to come back till you calm down and behave properly". If they get physically violent, get support.
If they are suspicious of you, don't take it personally. Many times, you are the only person they are interacting with and so you become the easiest target to vent out all their frustration, anger and suspicion. If they are worried about monetary issues, keep their bank passbooks and other asset related papers somewhere close to them, so they can go through them whenever they want and reassure themselves.
Each case is unique. The main thing to remember is that you don't have to face it all alone. Get help. Talk to your friends and family. Enlist their support. Talk to fellow caregivers. Join a self-help group. Approach NGOs that are working with elders.
Above all, tell yourself that their behaviour is not a reflection of their opinion of you. Don't let your self-esteem suffer. All the best!